Hello! Welcome to the first ever Irish Woodcraft blog entry, one of which we hope to publish each month on our new website, giving you an inside look at what products are coming soon and all our current projects. You can also keep up to date with the day-to-day running of our workshop on our social media pages.
February has brought a busy month for us here at Irish Woodcraft. Our new website has launched, which came with a lot of behind-the-scenes administrative work; and we also received two brand new state of the art machines to further our capabilities, which leave us with no end of possibilities for expanding our furniture range. These new machines will help us to get creative, as we can now produce items with ease that would have once been too time consuming to keep our products affordable. This means our new furniture ranges will be producible at a much faster rate, as well as cost effective.
Range of Console Tables Available Online
This month we have also broadened our range of Console Tables, which you can find here on the website, as well as our social media pages. We've introduced new entries to this range, including 'The Galway', 'The Tipperary' and 'The Mayo'. Orders have been coming in endlessly for Console Tables since last October, so we've been busy, busy, busy! We intend on keeping our creative minds flowing; and remain open to design suggestions regarding our Console Tables so that we can continuously provide more and more options within this range.
Pictured Above: The Mayo & Tipperary Console Tables
Pictured Above: The Galway Console Table
Bespoke Dining Tables
Our current project in the workshop is our new Dining Table range. You can catch a sneak peak of these while we work on them on our Instagram page! Our first instalment of our Dining Table range, 'The Walnut', can be seen on our social media pages and will hit our website soon.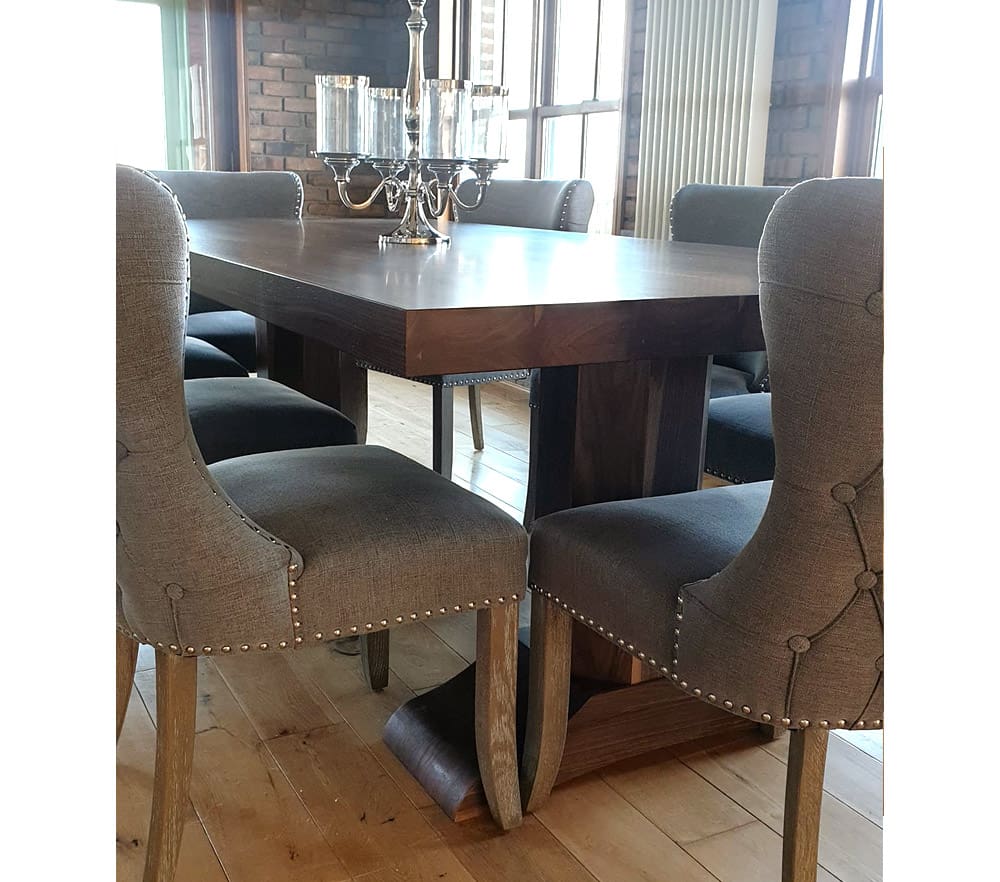 Workshop Open To Furniture Retailers
Finally, we're beginning to see the horizon after the Everest-like climb that we all have internationally fought off together; namely, Covid-19. This means that we are now able to invite furniture retailers to our workshop to see the ins and outs of our products and have therefore opened our inbox to retail enquiries. Throughout February, we have been plotting out how to make this work for everyone, and we will continue into March working alongside furniture stores to make our products even more accessible to you. Keep an eye out on our website as we will provide a list of retail sellers that you can buy from soon!